We've all witnessed in our lives professionals that drop the ball. A doctor who gives the wrong diagnosis, a teacher in high school who hands out double the homework because they think their class is the most important one, or a manager who refuses to let you take your last 15-minute break. The real estate industry is not immune to this either. I've seen bad agents that walk around with all the confidence of a runaway model and unfortunately know real estate as much as one too. Whether it's a bad agent, an inspector who makes the buyer think the house is falling apart, or a lawyer who does not read any contracts sent his way in our email chain. This is the root of the hatred and thinking that real estate agents are useless. Someone has a horrific experience with a bad agent, or something happens that is out of their control and the real estate professional gets all the blame. Word of mouth does its job, and suddenly everyone wants to sell their home on their own to save money and forget the headache of using an agent.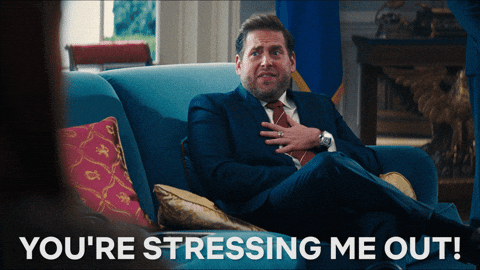 Well, things usually do not go as planned when selling a home. Some recent statistics from the National Association of Realtors state that people that sold their homes without a realtor accounted for 7% of home sales in 2020. The typical home sold for $260,000 compared to $318,000 for agent-assisted home sales. According to these stats, if you are selling the home on your own you are leaving on average $58,000 on the table. That is no number to scoff at, a lot of people make less than that in an entire year. Of these 7% of people who decided to sell their home by themselves, 11% of them succeed. They also asked these people who didn't use a realtor what they did to actively market their most prized possession. Well 34% did not actively market their home, 26% used a yard sign, and 23% told their neighbors and relatives. With limited marketing and little to no experience of selling a home, it is no wonder why they are leaving money on the table.
Agents do a lot more than meets the eye. From writing out contracts, negotiating on your behalf, properly pricing a home, door knocking and sending out postcards to the surrounding neighborhoods, hosting an open house, putting the listing on all websites that buyers browse daily, emailing other agents that have qualified buyers that are interested in the home, schedule professional photos and 3D tours, to referring clients to other professionals. The moment a listing gets posted online the agent gets inundated with inquiries about it. They also know reputable lenders and call the loan officers on offers to see how serious the offer is. When a person tries to sell the home on their own, they do not consider that this is our full-time job. People that try to sell their homes on their own need to take 30-45 days off work just to manage the day to day of selling a home in order to maximize the amount of money they can get. These are just a part of the overwhelming list of things that gets done by a good agent/office. Are you prepared to do all these tasks well on the biggest investment of your life? Well, I am.